Wake up, wake up!
You wake up, much on something remotely healthy, rush out of the house to beat the traffic and still end up being late! Yes, we've all been there. This was our love-hate routine until one day BAM! Covid hit us.
Let's keep the horrible pandemic, its physical and mental tourture aside for now. But what happened to our not-so-favorite favorite routine? It was polished to the ground. Staying at home became the new office days. There was no need to rush anywhere, rather you had to multitask. You had to attend meetings while taking care of a sick loved one, you learned to keep your family happy while also cultivating a healthy work atmosphere. This tremendous change gave birth to our new normal. It shifted our focus, strangely made us more committed and competent. It made us aware that a positive work atmosphere severely impacts our excellence.
Work-From-Home
When we think about this, some of us are in our happy place, while for some, it's a nightmare. Many factors can contribute to this vast dimension. But, according to key statistics,
77% of employees have felt more productive when working from home.
85% of managers believes remote working teams are the new norm
16% of the companies worldwide have gone completely into remote working
Remote working has grown by 91% in the last ten years
However eye opening the statistics might be, should we get used to it? Let's first talk about the main subject at hand - The pros and cons of working from home
| Pros of Work-From-Home | Cons of Work-From-Home |
| --- | --- |
| You are always close to your family | Zoom fatigue - that's a real term now! |
| You are in a comforting atmosphere that makes you more productive | You are always too close to family (yes, that can be a con sometimes) |
| You can work at your convenience - a flexible workplace | There are too many distractions |
| There is no pressure to dress up | Communication within the organisation is tough |
| No rush hour commute | There is no change in the work or home routine |
| Better work life balance | You might feel stuck - professionally and personally |
| | Procrastination takes over |
| | There are no colleagues around to get you fast answers, you might feel alone |
Work From Office
Some of us might have forgotten this concept, thanks to COVID-19. But a good office surrounded by supporting colleagues with a motivating atmosphere, can make you not only productive, but actually help you grow. Then again, these two years taught us that when something has an advantage it comes with a disadvantage. Let's get into that now.
| Advantages of working from office | Disadvantages of working from office |
| --- | --- |
| Actual teamwork - this is where it happens best. You collaborate, learn, and get the work done. | Increased work pressure - might cause you to burnout professionally |
| The inspiration to work efficiently - generate new ideas, share knowledge, low distractions | Lack of privacy |
| You have a proper work schedule | The commute to work |
| A designated workspace for yourself | Taking a leave of absence |
| Face to face meetings | Low work-life balance |
Work From a Coworking Space
Ah! This is that neutral zone. A place where you can enjoy the advantages of an office and that of home. It is the sweet spot where working from an office and working from home meet to give you the best experience ever. But, can we talk about the pros and cons here too? Come on, let's do that.
| Pros of a Coworking Space | Cons of a Coworking Space |
| --- | --- |
| It is for everyone - a coworking space can be used by all professionals. | Meeting new people - meeting rooms can be a source for growth and networking but if you are not into speaking to new people, then this might be a turn off. |
| Several networking opportunities | Constant change in work atmosphere |
| Pocket friendly - you can hire meeting rooms for a day or hire meeting rooms hourly thereby minimising your financial costs | Sometimes there can be too many distractions |
| Maximum use of the best amenities | Limited work space |
| Meeting rooms offer flexibility | |
| Customization - you can customize meeting rooms according to your needs of the day | |
Choosing what floats your boat
Here is the challenging part. We have now laid out the pros and cons of every working situation but, it is entirely up to you and your personality to figure out what works for you.
Creativity is a major factor to consider when it comes to being productive and motivated at what you do. When there is a mind block, a change in location can be refreshing. When there is no permanent office campus, you will not have to worry about monotony. This is the main reason for the rise of coworking spaces all over India. And the best part? It is not just for office staff. Any individual can rent a meeting room and just choose to work from there for a day just because they feel like it. This freedom clears your mind, relieves you of pressure, and helps you become competent and goal oriented.
And if you feel looking for coworking spaces to be tough, this is where GoFloaters marches in. GoFloaters is a strong advocate for forward thinking work spaces and always has the perfect match for you and your team.
But are you still confused about the best option? We say, experience all of them!
---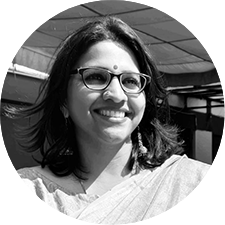 I hope this blog was informative
If you want to get in touch with us for your flexible space bookings,
👉🏽 click here