Mumbai is one of the busiest cities in India and is known to do business like no other city. This commercial and financial capital of the country is filled to the brim with energy, zeal, and enthusiasm. The city is one of the dominant urban commercial centers and one of the most densely populated cities in the world.
The Financial capital of India, Mumbai is always bustling🌆. A city full of dreamers💭 and hard workers, it imbibes energy like none other. 🏃🏽‍♂️
The warm air never ceases to remind you, you're near the coast, and the vibrant energy of its people makes you want to work🌃, or for some - co-work!
Home to India's prolific film🎬 industry, Mumbai not only serves as the financial💸 capital and home to India's National Stock Exchange (NSE), but is also the fashion 🛍 capital of the region and home to budding entrepreneurs.
The city houses some of the biggest conglomerates in the nation, including the Reliance and Tatas. It has an impressive list of startups, entrepreneurs and freelancers who are ruling the global markets. The mega city is home to more than 700+ startups,venture capitalists, incubators, mentors and accelerators. The city of Mumbai has long been regarded as the financial capital of the nation.
In addition to the mushrooming unicorns, the financial capital is a hub for all major organizations and agencies in India. Now, that is why Mumbai is landlocked. Hence this hardworking and the awake city is crunched for space. Which is why, on-demand spaces and coworking spaces are ever-increasing in the city
In a city like this, everyone is working towards something bigger, and a fresh idea needs a fresh space to work from! No wonder the city has a range of with inspiring and safe workspace to offer across localities of:
BKC, Andheri, Santa Cruz
Borivali, Kandivali, Malad
Goregaon
Powai, Saki Naka
Nariman Point
Navi Mumbai
These above locations offer incredible spaces at reasonable prices, explore these for all your work-related space requirements.
In this blog, we are taking up the growing Mumbai suburbs - Bandra Kurla Complex (BKC), Andheri and SantaCruz which is high in demand
Bandra Kurla Complex (BKC) residential and business district
Bandra Kurla Complex (BKC) was developed in the late '70s to help decongest South Mumbai as a commercial hub. It is now home to various national and international corporate offices, embassies, and government offices. The location along with Andheri and Santacruz has grown to be a popular and sought-after commercial, financial and residential hub.
The suburbs are centrally located in the western suburbs of Mumbai with accessibility to central and eastern suburbs as well via the western and the eastern express highways and Mumbai local railway. Its proximity to domestic and International Airports makes it an ideal location for new and upcoming business offices or co-working spaces.
Bandra Kurla Complex (BKC), Andheri and SantaCruz have many company headquarters of various MNCs, 5-star hotels, hospitals, schools, resto-bars and fine dining options, recreational facilities, and even a diamond bourse. This helps create a good work-life balance for residents in the area. It has a lot of open grounds, gardens where international music concerts, trade shows, exhibitions, and events are held. BKC attracts a lot of footfall; for work and recreation.
BKC and Andheri are some of the most well-planned business districts in Mumbai. Well maintained roads, wide pavements, access to good public utilities, good connectivity to the rest of the city makes business and life for its residents enjoyable.
The location is linked to South Mumbai via the Bandra-Worli Sealink. The SCLR (Santacruz-Chembur Link Road) connects the central suburbs like Kurla, Thane, and Ghatkopar. The proposed bullet train from Mumbai to Ahmedabad is also expected to have a station at BKC, thus making the outstation commute easier.
Coworking in Kurla
1. Meeting Rooms at Kurla , Mumbai starting at 599/-
If you are looking for meeting rooms in Kurla, here are some options starting from 599/- . The meeting rooms workspace is conveniently located in BKC, a highly sought-after commercial and business of Mumbai. Workspaces are customizable and suit the requirements of workgroups, individuals, freelancers, and businesses alike. The coworking space offers the ambiance and vibrancy essential for an engaging work environment. This tech-equipped workspace fosters innovation and smooth workflows by providing a ready-to-work-in infrastructure along with 24-hour access to a host of great amenities.
If you are looking for a large-spaced conference room to host your training or collaborative event in iKeva, BKC has an array of meeting spaces in Kurla. The location is very centrally located, right behind the Art Guild House - B Wing Corporate Office, the place offers a 3 seater, 4 seater, 5 seater, 8 seater and 15 seater meeting and conference rooms. The prices of the meeting room start at 599/- that can be booked by the hour or by the day.
The space is operated by iKeva.
Book Now to have your next meeting in Kurla
Click here to book → GoSpace 6077 - iKeva Coworking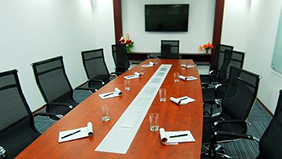 Coworking in Andheri
If Andheri is your choice of locality, you could explore some extraordinary spaces that offer convenience at great prices. Here are some options ⬇️
2. Mumbai Coworking in Andheri West for coworking and meeting rooms
Located at Andheri West, Near Oshiwara Police Station the space offers multiple combinations of workspaces catering to a variety of businesses and professional needs. Dedicated Desks, 6 Seater Private Cabin, 3 Seater Private Cabin, and Open Desks are just some of the offerings of this space. Proximity to the busy commercial areas of Andheri West, make the space an ideal choice for freelancers to work from or even for small team meetings. The place is always buzzing with activity and the amenities offered, make this one of the most convenient places to work in Andheri.
GoOffice 6068 - Mumbai Coworking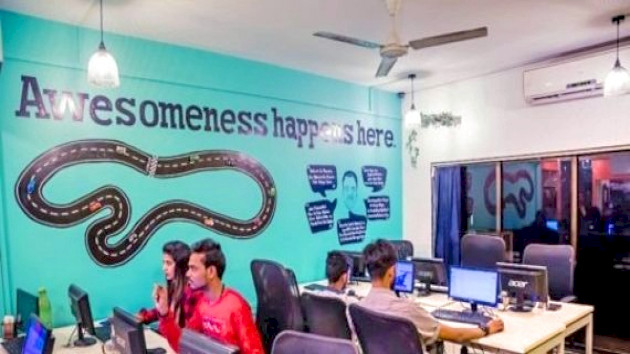 3. Coworking at Andheri West with Spartan Coworking
Spartan Coworking is nestled in the heart of commercial areas of Andheri West, behind Dell authorized service center. Andheri Metro station and Andheri railway station of Mumbai are a stone's throw away from this workspace. The space offers Dedicated Desks, 2/3/4 Seater Private Cabins, and 5 Seater Meeting Rooms as per the need of the business. It is one of the affordable options that caters well to start-ups and freelancers alike. Basic amenities like wifi and power backup ensure you can work seamlessly.
More info is right here →
GoOffice 6136 - Spartan Coworking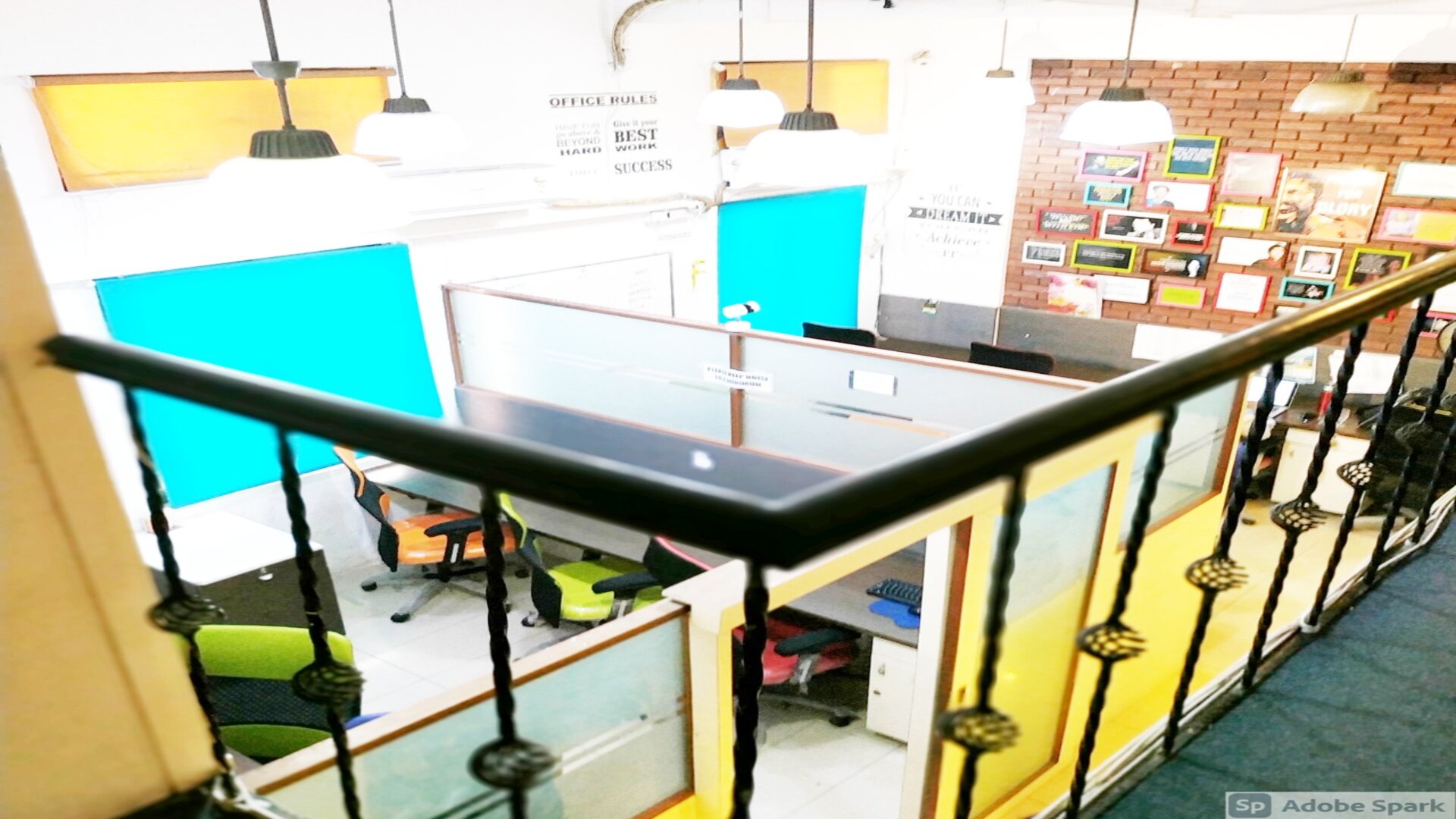 4. Inspiring coworking space at Andheri East
This coworking spaces is located at Andheri East, very close to the PVR Theater
Operated by Inspire Co Spaces, the coworking space offers multiple options including Dedicated Desks, 2-seater private cabin and 6-seater private cabin, 4-seater meeting room and 6-seater meeting room, and also a 25 Seater Conference Room. The space can be booked on a daily or monthly basis based on the requirement of businesses, start-ups, freelancers to work, conduct interviews, hold meetings, or even team-building workshops.
Further info starts here → GoOffice 6146 - Inspire Co Spaces Coworking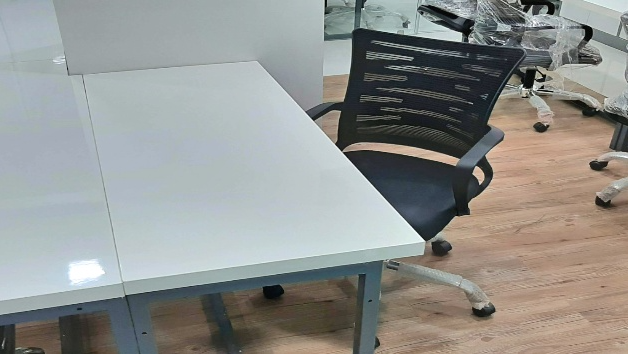 5. DevX Coworking in Andheri East is located close to Andheri-Kurla Road
near the Dynasty business Park, a premium business hub in Chakala. DevX Coworking offers multiple options to work from based on your requirements. Be it dedicated desks, 4/7/8 Seater Private Cabin, or 4/8 Seater Meeting Room or a big 12 Seater Conference Room, this space has options for businesses, brands, start-ups, freelancers. The space also houses a 100 Seater event space ideal for large scale work events or workshops for teams. The premium workspaces are aesthetically designed and offer the utmost convenience.
To just plug and play, discover here → GoSpace 6158 - DevX Coworking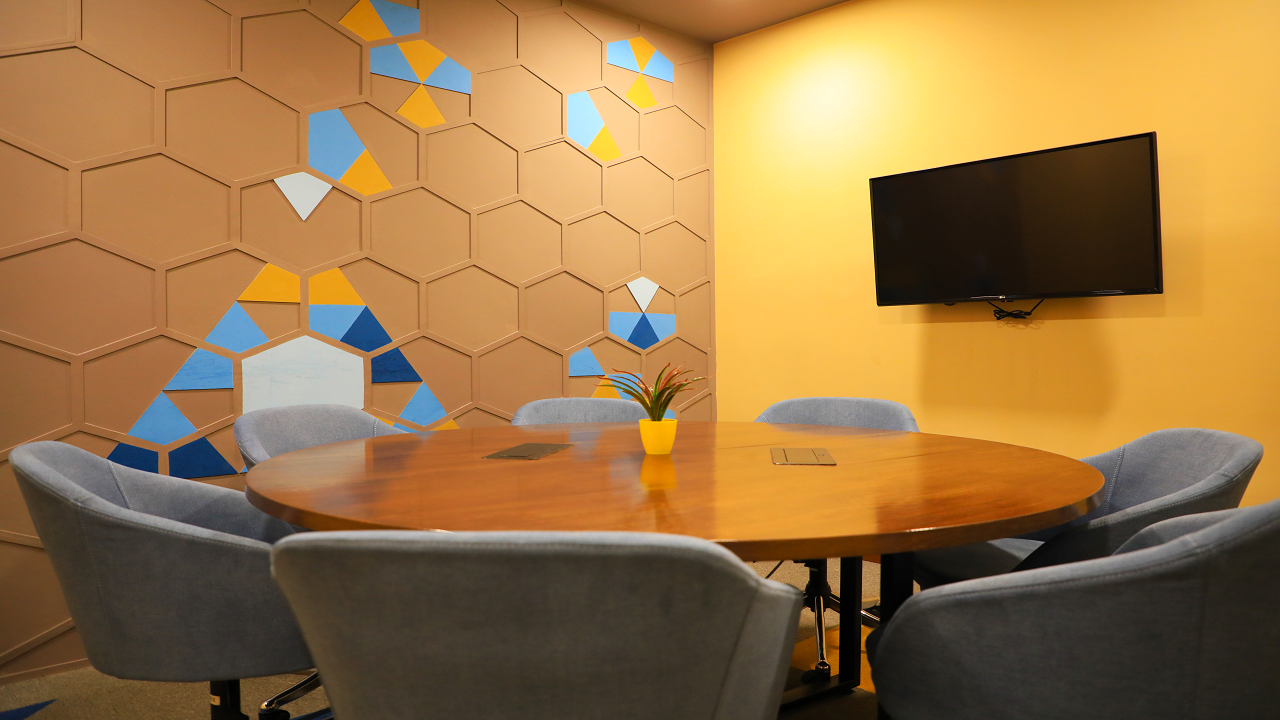 6. 91SpringBoard in Andheri East , located near Ackruti Trade Centre
91SpringBoard has an open floor layout with dedicated desks available for hire on a daily and monthly basis. The space encourages collaboration with other co-members building lasting relations as peers, friends, and networking. The space is located beside a developed commercial area with a lot of scope for development. Metro station is located nearby, a short walk from the main road, thus making the space a convenient choice for many.
Click here to explore this space → GoOffice 6050 - 91SpringBoard
Coworking in Santacruz
7. Officenow Coworking at Santacruz West
The space is right opposite Santacruz station and is conveniently located in the prime retail area of Santacruz. The space offers excellent 6/8/10 Seater Private Cabins, Manager Cabins, 5/6 Seater Conference Rooms. The space is easily accessible from the railway station and a short walk away from the main road. The well-maintained space is a great choice for various enterprises, businesses, start-ups, and freelancers who want to enjoy uninterrupted work at convenient prices.
Find out more about this space → GoSpace 6038 - Officenow Coworking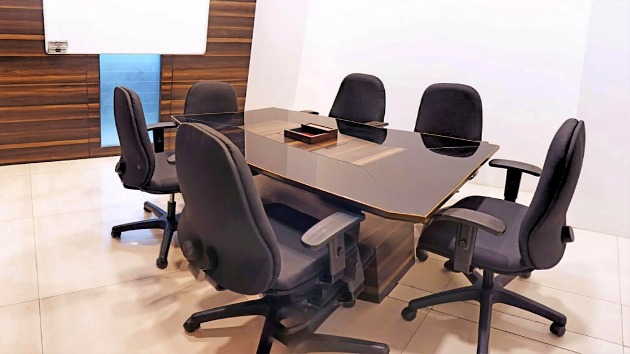 ---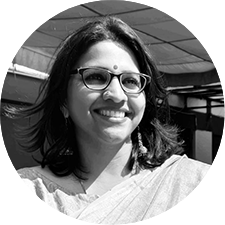 I hope this blog was informative
If you want to get in touch with us for your flexible space bookings,
👉🏽 click here