We were reached out to by CollegeDunia, an edtech company from Gurgaon one of India's fastest growing companies in this sector. They had a unique problem to solve. Their fast growth meant that they had to scale operations in multiple cities yet at the same time they did not want to get into cumbersome and binding lease agreements that locked them in. They also needed the flexibility to use the office on a rotational basis so that they could serve the needs of more employees with limited seating capacity. Our solution to them was satellite offices.
What are satellite offices?
Satellite offices as a concept is not an old one. This has gained more prominence after COVID. Satellite offices form a part of the hub-and-spoke strategy of companies. While you have the HQ office as the hub of the setup, a company may have multiple smaller offices occupying the spokes. This provides a company a distributed network of workspaces that takes the office closer to where their employees are from. Sometimes a company may have multiple satellite offices in the same city to further reduce the commute time of their employees. These satellite offices are usually taken in a coworking space.
One of the primary features of satellite offices provided by GoFloaters is that the office can be used on a rotational basis by employees. Our WorqFlexi platform enables employees to reserve their desk or a conference room before they come in. This means that you could take a 10 seater satellite office and serve 20 or more of your employees in that region. This also means avoiding the effort and cost of an administrative staff who has to manage this reservation manually. The WorqFlexi platform also provides data insights to the company's management on how the space is being utilised, who is using them and helps drive decision making.
Satellite office solution
GoFloaters provided a satellite office solution for CollegeDunia across 3 Indian cities of Chennai, Hyderabad and Bengaluru. We worked with our coworking space partners to work out a flexible rental contract arrangement. Additionally we enabled the space to be utilised on a rotational basis with biometric access solutions. This meant that the CollegeDunia team had a private space that was secure at the same time they could leverage the advantages of the common amenities provided by the coworking space.
The flexible arrangement and rotational access helped CollegeDunia save over 40% or more on office rent. It also helped them to quickly recruit and scale their operations in South India. GoFloaters worked with different coworking operators across these cities to come up with the best location for CollegeDunia. This saved them much time in figuring out the best space for their team. Our WorqFlexi platform and unified billing streamlined the whole process further.
Why should you consider Satellite Office?
Satellite offices are more flexible office choices compared to setting up a branch office. They also help you save on office rents. Satellite offices help you if one or more of the below aspects apply to your company.
Quick scaling
If you need to quickly scale your operations in newer regions, then satellite offices are a great way to launch. You can be up and running in a matter of days. Working with a partner like GoFloaters help you get access to all the prominent regional and national coworking space operators and helps you cut down cycles by almost 80%.
Test new markets
If you are testing out a new product, then you want to do so with the least investment possible. You also need the flexibility to cut losses, wind down operations if the new market is not working out for you. Satellite office arrangements offer you this flexibility.
Reduce employee commute
If you are taking a hybrid or a remote-first approach then you may want to consider providing a space that your employees can drop in when they want for the time they want to collaborate and celebrate. Satellite offices have become a great way to provide a professional space for your team members and to engage them while still providing them the option to be remote on most days.
Wrapping up
Managing satellite offices can become a nightmare if you try to do this yourself. Operational overheads have always been a big deterrent for many companies to try this option out. With the inventory and flexible arrangements from GoFloaters and its partners and the WorqFlexi platform the operations are made simple.
Are you interested in a satellite office or want to learn more about if it is the correct solution for your problem? Reach out to our solution consultants to get a free 30 min consultation.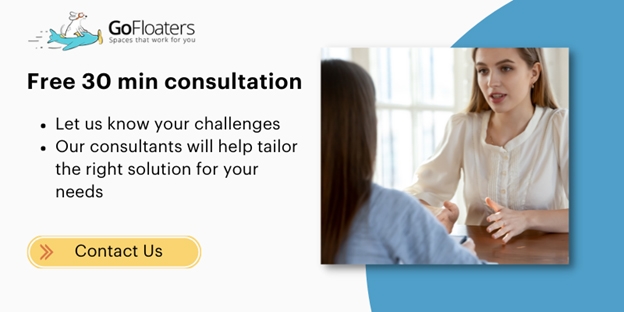 ---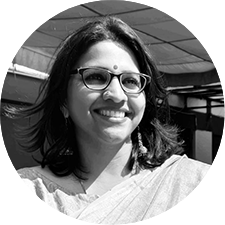 I hope this blog was informative
If you want to get in touch with us for your flexible space bookings,
👉🏽 click here