When Covid's first wave hit, we were caught unawares, no one could gauge what would be the fate of the world. But then people did what they always do best - they adapted. That is when several lifestyle remodelling (good and bad) took place. People began striving to fight the deadly virus, healthcare providers worked longer than humanly possible and companies recognised that their employees' lives were at stake and started establishing new, refined amendments.
Employees and entrepreneurs started working from home realising how much they missed being with their loved ones while also being able to work. Although the concept of remote working existed since 1973, it had never gained popularity as it did during Covid. Until then, the notion of working from home or remote working seemed like a far-fetched dream for many. Hence when they got a chance to enjoy the best of both worlds, it started providing satisfaction and reduced anxiety.
This greatly affected their ability and willingness to work. Earlier many companies believed that their employees were distracted when they worked from home but later learned that it actually aided in productivity. Employers' doubts about less supervision made employees commit more strongly towards their work and the organisation proving that freedom is vital when it comes to being creative. So can we confidently say that remote working is the next IN thing? Of course, we can!
Remote working trends and popularity
A Harvard business school professor in his interview with Bloomberg said that in 10 years, people will stop calling it 'remote work' and it will just be 'work'. The professor who has been an advocate of 'work from anywhere' for a very long time mentions that remote working modules are often conceived as something the employer is not in favour of, but his studies proved that this model was a win-win for both parties.
Remote working, a concept that was rare a decade ago, has now become one of the main reasons people choose a company. Leaders in the field of innovation have begun embracing the concept and other organisations will follow suit. Remote working offers the luxury to work from anywhere, any place that has good internet connectivity is your office. Just imagine, you are in a relaxed atmosphere, a vibrant cafe maybe, sipping on some ice tea while eating a burger, and just working from there. You don't have to wear a suit, pack a lunch, or rush in traffic. Your mind is relaxed, therefore you are able to put your potential to the best use possible. So why won't this concept gain popularity? This has become more like companies offering people benefits like insurance. It is quietly becoming the norm. You can also hire meeting rooms for a day and be done with meetings and team discussions and build better collaborations.
The future of remote working
We are sure this trend is only likely to increase and it is said that by 2025, almost 70% of the world's workforce will be remote workers. The newfound freedom of work makes travel possible, people do not have to work from a place they aren't fond of, instead, they can just pack up and leave. So 10 years from now, work is just going to be where you are!
Improving productivity was a question for employers about remote working. Collaborations and communications could become harder, as was their assumption but according to a survey by BlueJeans Verizon, 40.1% of people felt more productive while working from home and 34.2 % of people sound it to be the same as in an office. Initial studies like this proved the effectiveness of remote working to conglomerates and gave them the go-ahead to take this giant leap.
Coworking spaces and their contribution to remote working
Now with this liberty to work from anywhere, people started getting creative about where they work from. Working from home has its glory but sometimes there could be a lot of distractions and you could find it difficult to concentrate. This is where coworking spaces found their solace.
You can rent meeting rooms where you can go alone or as a group to just work and hang out as a team. Coworking spaces offer flexibility, and good advantages, with a positive ambience, creative nooks, high-speed internet, and the best part, they can be customised as per your requirements. You can work from home or in meeting rooms for rent which enables you to achieve the lost work-life balance.
Networking happens best in coworking spaces where people with all types of jobs come together. You can bounce ideas off each other, get to learn about different perspectives, and every industry just needs each other, so where better to collaborate?
Working in coworking spaces improves your overall quality of life. The spaces are designed to make you more creative, it gives you a well-rounded social circle and helps you focus and get things done at a quicker pace.
So we feel you might want to hire meeting rooms for rent the next time you have a quick meeting. You don't have to spend time finding one, we've done that for you! With GoFloaters, you can hire the best coworking spaces as per your needs. There is a well-researched list of meeting rooms in every city in the country, choose whatever suits you based on your location.
---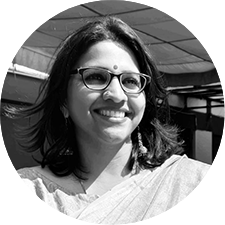 I hope this blog was informative
If you want to get in touch with us for your flexible space bookings,
👉🏽 click here