The pandemic has created a major cultural shift in the working middle class in many areas. Chief among them is the flexibility of working remotely. Since 2020, remote work has become normal for many office goers. While many debates and surveys have been conducted to find out what people prefer – work from home or work from office, we also know that employees have to make a choice eventually. At first glance, working from home seems like the best option without a doubt, because one can always take meeting rooms for rent in situations where there is a need to interact with employees to bring about solutions.
Some corporate companies are open to hybrid working since the work requires employees to be present on certain days or because they are trying to make the transition back to working from the office easier. Before choosing work from home as the most feasible option, it is wise to know the reasons why working remotely might not necessarily work for everyone. Here are certain aspects one should consider before making the choice.
1. Drawing the line
There is this interesting video by Mark Gungor in which he says "men's brains are made up of little boxes and we have a box for everything". In terms of corporate work, this method of working, putting things into neatly packed boxes and packing them separately in our brains is essential. We, as humans, are trained for the "Out of sight, out of mind model".
In a work-from-home setup, one cannot say "No" to a manager beyond certain hours because the laptop is only a minute away. Therefore, instead of flexibility, what one experiences is a lack of respect for personal life boundaries. In a system that values people working overtime and saying yes to every need of the management, maintaining this line becomes seemingly impossible and this so-called flexibility becomes counterproductive, increasing burnout among employees.
2. The impractical case of Self-discipline
Let's be honest. Not everyone loves to do their jobs. We do it for the money and the community it provides us. Taking self-responsibility is something many people struggle with at work, let alone staying consistent at it without the need for external monitoring.
Also, even if one could achieve this, there will be areas where one can use some help from colleagues and experienced folks. Workplace bonding is a real thing, which in turn helps in maintaining that self-discipline. A lack of motivation becomes inevitable without a friendly person to help curb one's stress & anxiety.
3. Increased cyber security risks and expenditures to combat them
If one is working in a large organisation, most probably, their company has consulted various security providers and has a structure in place for its data to be safe. Changing existing infrastructure to a remote working setting is going to add to the company's expenditure. Even if the employees are trustable, in situations where there will be a need to rent meeting rooms for a day in a private space, protection of the organisations' data might prove tricky. Additionally, investment in new collaborative tools also becomes necessary for better communication while working remotely.
4. Lack of privacy – a cultural issue
For people in India who live as a joint family with their parents and children, it becomes a rather tricky situation because of which there could be major distractions. Even hybrid working doesn't cut the problem in this case. For women, working from home has proven to be increasingly difficult since they are expected to cater to everyone's needs for the whole day in addition to doing their job.
Unlike working from the office, one doesn't have the "Let me finish this quickly and just head home" mindset while working from home. Short coffee breaks tend to turn into longer breaks and before we know it, one might probably end up watching the whole season of a web series! While this seems fun, it is not a good pattern to follow because work is always going to stay at the back of the mind. There will neither be quality "me time" nor will the work be completed as per schedule.
5. Inability to monitor team
One of the important reasons why mid and senior-level managers are so against hybrid working or working remotely is that it is more difficult for them to monitor their team. There have been several cases of dual employment in the recent past and the added low productivity levels among some employees.
This, in turn, would develop a need to constantly keep in touch with their team and hold frequent meetings, which might generally disrupt everyone's work. Yes, many of our communications can be done via just one email, but meetings are held instead because most often we see a communication gap happening.
In summary, work from home has indeed provided a more inclusive space when it comes to a job setup. Therefore, considering all of the above-said reasons, it is prudent to think about how to utilise the best of both worlds in the long run. Opting for new methods like renting meeting rooms for a day, hiring coworking spaces, etc. are some of the starting points. Check out GoFloaters for more on this!
---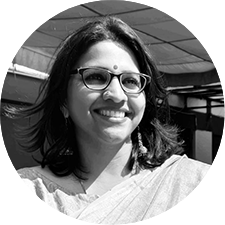 I hope this blog was informative
If you want to get in touch with us for your flexible space bookings,
👉🏽 click here