The undeniable fact is that COVID brought about many massive lifestyle changes. So vast that adaptation became tough. Now two years later, we are somewhere stuck between going back to the pre-Covid period while accommodating post Covid adjustments. One paradigm shift that needs to be discussed here is the change in work culture all over the world. Remote work, hybrid work schedules and working at coworking spaces rose by manifold. Which has made us ask this overriding question - Do we need office spaces anymore?
This very question is why meeting rooms and conference rooms have become more relevant now than in the past. The flexibility while also working as a team is the number one reason for this revolution. People realised that personal satisfaction and time management are paramount in maintaining a healthy work life balance and are chasing after this alternate lifestyle now.
Therefore a marketplace to book these meeting rooms has become important. Over the course of this post, let's explore more on the why.
The Shift
From crowded office rooms to zoom meetings in your kitchen, from neat sharp pantsuits to comfy pjs, from battling rush hour traffic to a leisure morning workout - these changes happened and perfectly angled our fast lives. Stellar companies like Twitter and Square have asked their employees to permanently work from home and it is likely for other companies to follow suit. Google even gave their employees $1000 dollars to buy office furniture for their homes. Although not all organisations can afford those kinds of perks, they are however bringing in small changes from time to time. And it is evident that remote or hybrid working is here to stay.
When you work from home, day in and day out, as much as you enjoy the flexibility you can also feel the exhaustion. There could be anxiety from being left out and if you are a new employee, you might not quite feel like a part of the team. And for employers, efficient communication became a problem.
Here is where meeting rooms come into play. You can hire meeting rooms for a day or on an hourly basis. This gives you the luxury to work at your (employee and employer) convenience. Networking opportunities are more while you work from coworking spaces. A change in work atmosphere can render fresh perspectives.
Millennial work culture
When we say millennial work culture, what comes to mind is freedom. Today's young minds do not want to be enclosed inside four walls to prove their talent. Their approach to getting a job is creative, they showcase their work on social media and attract potential employers. A flexible workplace is their go-to.
Hybrid working has gained immense significance among this particular group. A recent LinkedIn poll by The Female Lead revealed that 66% of its followers opt for a hybrid work setup. It is however a huge departure from the traditional work model. But, getting immensely popular despite this fact.
When you work on your own terms, that freedom gives you space for creativity and opens larger avenues for you to explore professionally. It offers an excellent balance of work and life, giving you more time for leisure.
There are many types of hybrid work models - hybrid at will, hybrid manager scheduling, hybrid mix, to name a few. A recent study by Envoy showed that 47% of employees are likely to look for other jobs if their present company does not offer a hybrid work schedule. With this situation expanding, the need for good quality meeting rooms are also expanding. Because why sit in a huge office space for a three-hour meeting when you can hire a meeting room according to the attendee's convenience.
The importance of meeting rooms
Should we say more about the need for a meeting room? We think you already feel its dominance in the world. And if you don't, a recent study has revealed that by 2024 almost 5 million people worldwide will be working from coworking spaces. While the number of freelancers and remote workers is on the rise, these stats prove that the demand for neat meeting rooms is also increasing. Another research shows that about 40% of the world's workforce is independent freelancers.
One important aspect for a shift in favor of meeting rooms by companies is that it is a step towards a sustainable future. It reduces the cost of annual/monthly rents, maintenance, security, utilities,supplies, human resources and much more. It minimises the electricity consumed by multi storey buildings - a green move. All this has paved the way for the need for meeting rooms and virtual offices.
Advantages of marketplaces to book conference rooms
Now that you are aware of the huge demand for conference/meeting rooms, let us tell you this - the need for a marketplace to book them has also increased. When people wanted a proper work life balance, companies started acknowledging them and meeting rooms for rent rendered a helping hand. Hence managing this customer traffic has become more important now than ever. Demand has increased, coworking spaces have increased and it is only right that they have the perfect stage.
When you have all the information about conference rooms under one roof, it makes it easier for professionals to make use of them easily. It offers customer satisfaction and expands business.
People need the hired rooms to be squeaky clean which means it is natural for them to go through multiple reviews before choosing the right one. When this information is verified and presented to them, do you think they'll look further?
GoFloaters packages all these resources into valuable little pockets for you to check in from time to time. Meeting rooms can be customised, booked according to convenience and can be reviewed. It is a consolidated list of all meeting rooms in any city within India. You can choose them depending on their availability, their ambience, their ratings and what not. Okay now what are you waiting for? Book yours now!
---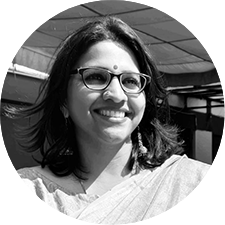 I hope this blog was informative
If you want to get in touch with us for your flexible space bookings,
👉🏽 click here