Founded in New York in 2010, WeWork quickly became the poster child of the coworking industry. Today their footprint spans across 100 cities with over 700+ locations and counting. WeWork entered India in June 2017 with their first space in Bengaluru called WeWork Galaxy. In the short span of 4 years they have expanded their footprint in India to 36 locations across 6 cities.
WeWork is present in the following cities in India :
Bengaluru - 13 locations
Mumbai -12 locations
Gurgaon - 6 locations
Hyderabad - 2 locations
Noida -1 location
Pune - 1 location
WeWork set the benchmark in ambiance and amenities in the coworking sector in India. Having an office at WeWork told the world that "you have arrived". These did come at a steep price for companies. Only large companies and funded startups could afford WeWork.
So what are the alternatives that you have to WeWork in Bengaluru? Let's look at some very inspiring coworking spaces that an early stage startup, small businesses and even freelancers can afford.
Indiqube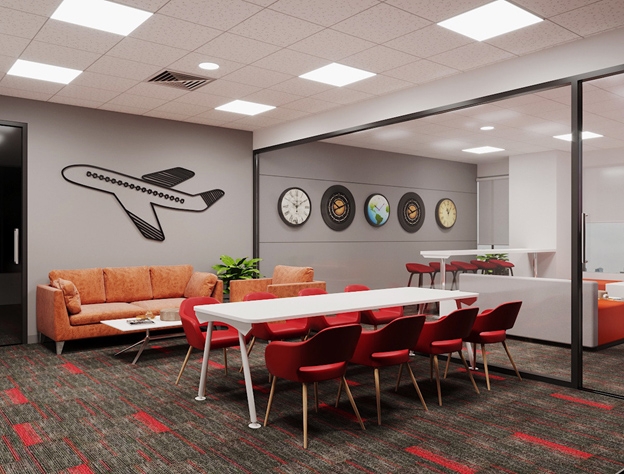 Here is the interesting story behind Indiqube. Meghna Agarwal and Rishi Das were working on their company. As their company was growing, they rented out a large 50,000 sq ft space. Since they were not fully utilising the space, they sub-leased the excess capacity to other startups. This started to work out well for them and the startups that were working with them under their roof. This is when they realised that there is a big gap in the commercial real estate offerings for startups. They observed that millennials and startups faced challenges like volatility, high capex, and long-term leases from traditional landlords. This led to the formation of Indiqube in 2015.
Indiqube now operates in 6 cities : Chennai, Bengaluru, Pune, Mumbai, Noida & Hyderabad. In just Bengaluru alone they have 42 locations. Isn't that amazing? Indiqube has been home to Philips, Myntra, KPMG, EY, Allegis Group, BYJU'S, RedBus, Scripbox, Solv, Enphase, Bira91, Unacademy, Hitachi, Elanco, among others. Enterprises constitute 85% if Indiqube's clientele today.
Some of the locations that they have in Bengaluru are :
Indiqube Opal in Indiranagar
Indiqube Golf View in Old Airport Road
Indiqube Gamma along Outer Ring Road
Indiqube as a brand has stood out for its design, ambience and amenities that are tailored to the Indian audience. They also come across a brand that provides premium experience and affordable prices.
91Springboard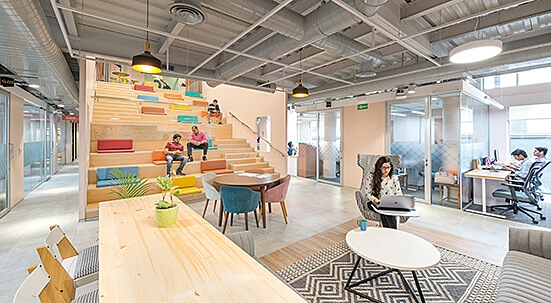 Did you know? 91Springboard, the adorable brand in coworking, started as a PE fund which pivoted into a coworking space because they ran out of money. The first space of 91 Springboard opened its doors to startups in a 10,000 sq. ft. incubator space in Mohan Estate in Delhi, NCR in January 2013. This was in a time when coworking as a concept was very new to India.
91Springboard is operational today in 8 cities : Bengaluru, Delhi, Goa, Gurugoan, Noida, Pune, Hyderabad and Mumbai. They operate over 27 centres across India. Being a nationwide partner of 91Springboard we are able to bring these wonderful spaces to GoFloaters members.
In Bengaluru, 91Springboard is available in the following locations :
Indiranagar
Mahadevpura
JP Nagar
Koramangala 7th Block
Koramangala 8th Block
MG Road
91Springboard is a brand of affordable coworking spaces. The day passes at 91Springboard start around INR 349 / day at 91Springboard in JP Nagar and go to INR 400 / day at 91Springboard in Indiranagar.
iKeva Co-working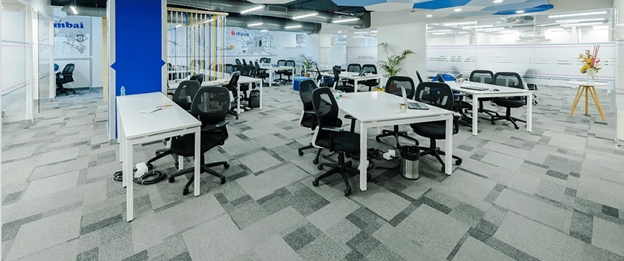 iKeva derives its name from Sanskrit. Keva stands for the flower lotus and lotus signifies knowledge, learning and wisdom. The "i" stands for the individual who comes and joins this community at iKeva. Beautiful!
iKeva Workspaces started in 2010 to address the challenges that mid-sized companies were having in getting affordable and fully managed workspace solutions. iKeva differentiates itself as the ideal partner for early stage companies. They not only provide the space but an ecosystem of various service providers that covers "everthing that a startup needs". iKeva is present in 3 cities : Bengaluru, Mumbai and Hyderabad with over 9 locations on offer. Some of the marquee customers of iKeva include Philips, Techgraph, Infiflex, Maruti Suzuki and Gramener.
In Bengaluru, iKeva is available in the following locations :
Meeting spaces in iKeva can be booked from INR 600 / hour.
Innov8
Innov8 has an interesting story too. The founders believed that the next big revolution in India would be innovation. They wanted to create an offering that would foster innovation. After considering multiple names they decided to go with Innovate. The "8" in the logo refers to infinite possibilities. Hence the name Innov8, Innovate to infinity was created.
Innov8 was founded in 2015 by Dr Ritesh Malik. Y-Combinator backed Innov8 started off with just one location in CP in New Delhi. They quickly grew and got acquired by OYO for Rs 220 Crore in March 2019. Innov8 believes in building high-class quality products at a value-conscious price with world-class service, making it their fundamental strength.
Innov8 has presence across New Delhi, Bengaluru, Chennai, Gurgaon and Mumbai.
Innov8's Bengaluru locations are at :
Draper Startup House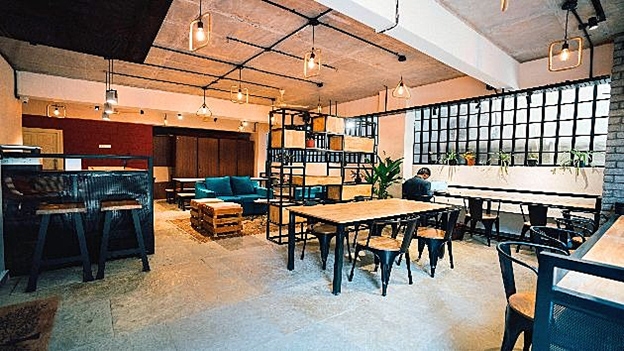 If Koramangala is your centre of the universe then, Draper Startup House is the right space for you. Draper Startup House is a global ecosystem for traveling startup founders, digital nomads, and other remote workers. Draper Startup House was formed in 2019. As of date they have 21 locations all across the world with one of them being in Bengaluru.
Draper Startup House is not only a place to work and stay but also a community that provides a lot of services to entrepreneurs in the areas of :
Idea validation
Design and rapid prototyping
Product roadmap
Building MVP and the product
You can book a hot desk at Draper Startup House, Koramangala at Rs 250 / person / day + GST.
GoFloaters Passes
We just got to mention the top 5 alternatives to WeWork in Bengaluru. Bengaluru is the coworking hub of India too for obvious reasons. There are plenty of other smaller coworking brands that operate in Bengaluru. The best way on the planet for you to access any of these facilities is through GoFloaters. Book a space when you want, where you want and for the time you want with just a few clicks. Download the GoFloaters app now.
---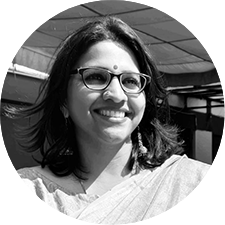 I hope this blog was informative
If you want to get in touch with us for your flexible space bookings,
👉🏽 click here