Over 90% of companies are shifting to some form of hybrid work. If you are one of the companies that is shifting formally into hybrid remote or becoming a remote-first organization then it is imperative that you put down a policy document. Designing and documenting a hybrid work or a remote work or work from home policy that meets the specific needs of your organization can streamline the transition and provide clear guidance for employees.
A remote work policy document is different from a remote work agreement document. An agreement document is a document that you create for every employee whereas a policy document applies to all your employees. Hence it is critical to make the policy document inclusive and broad so that it covers all scenarios.
If you are still considering switching to hybrid or remote work and not sure how to take this decision, then work from anywhere toolkit could be of great help to you. The toolkit includes survey questionnaires for your employees, tools to analyse the survey and some useful resources that we have put together.
What should your remote work policy contain?
A remote or hybrid work policy is a document that outlines when and how employees can work from locations other than the office or on a flexible schedule. Remote and hybrid work policies describe who can work remotely, best practices to follow, and the legal rights of remote employees. A remote work policy helps your company and employees by clearly outlining expectations from each other.
Broadly the document addresses the following aspects :
Employee eligibility
Work schedule and availability
Compensation changes
Communication channels
Technology resources
Restrictions and exceptions
Let's look into each of them in detail.
Employee Eligibility
Some of your employees will work in the office most of the time, some will be mostly working from home and some will work in the hybrid model. Clearly defining which roles in the organization will work in which model is essential. Some of your team members may not be full-time employees. You may also want to consider including part-time and contract employees and how they would be permitted to work in the document.
There would always be exceptions to every rule. You may also want to explain what kind of exceptions that your company is willing to consider.
Work Schedule and Availability
In this section you can describe how you want your employees to schedule their work.
Do your employees have the choice on when they work
Are there any shifts that you are deploying and
Are there specific time slots during the day that you want your employees be checked-in into work
If you are adjusting the shift duration of expecting them to be available on certain days of the week at certain times then it is critical that you set the expectations here.
You can also outline the procedure on how employees can make changes to their work timings.
Compensation changes
This is an area that is close to the heart and has been the topic of debate. If you plan to vary the compensation based on where people work, then it is super important for you to put it in black and white. It is also important to lay down any changes to perks and allowances that employees receive today. This could be a travel allowance or an allowance for food. If you plan to change your policy for paying overtime and how you would compute overtime then you should state that here.
If you are constituting new allowances for people who remotely work for you then detail them here. Some other questions that you may want to address in this section are:
Will the company reimburse travel and stay expenses when a remote employee comes to the office
Will the company sponsor or reimburse the expenses for setting up a home office
Will you be reimbursing the internet connection
Communication channels
When you switch to remote work then you are also embracing asynchronous communication in your company. What are the response timings that are acceptable to you? What softwares and tools do you want your employees to use while communicating with their managers and team members? Is it mandatory for your remote employees to be present for certain types of meetings? What software or services should your team use to track their time, report status and manage work? Answer these questions in this section of the policy document.
Technology resources
What hardware and software would the company be providing? How do you expect your employees to maintain them? Are you also providing any special network (eg. VPN), audio video equipment (eg. headsets, video conferencing equipment) for them to work? Are employees allowed to use their personal devices for work? Do you plan to install any Mobile Device Management (MDM) software on their personal devices? Answer these questions in this section of the policy document.
Restrictions and exceptions
Lay down the procedure for your employees to apply for an exception from the rules mentioned in your policy document. Certain employees may need modifications to their work timings. Some employees need you to reimburse a coworking pass for them as they are unable to work from home. Some employees may have to purchase special equipment to be able to work remotely. Some employees might take on a digital nomad lifestyle choice. They might need some exceptions to be made to the policy.
At the same time if you are putting in some restrictions on what kind of activities can be performed remotely. You might be working in a regulated industry that restricts data to leave the country's borders. You may restrict the usage of certain types of devices or software to ensure that cybersecurity is not compromised. State them all here.
Examples and resources
Here are some companies that have made their remote work policy public that you can use as reference.
Here are some useful resources that we have put together and other companies that have embraced remote work big time.
---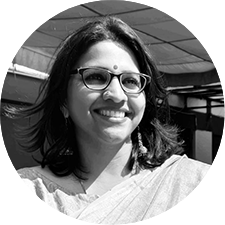 I hope this blog was informative
If you want to get in touch with us for your flexible space bookings,
👉🏽 click here