Many years ago, people were using coffee shops as their place of work. Fast forward to today, the way we do business is quite different from what it once was and it continues to evolve. In the wake of the Internet era plus the pandemic-led acceleration, things have changed dramatically. Cubicles will soon be a thing of the past as coworking spaces and meeting rooms are replacing them quickly. Coworking is much more than an ostentatious, hyped up trend. It offers many benefits that extend beyond what we perceive them to be. Whether you are a freelancer or a remote worker for an organisation, the benefits offered by coworking spaces are there for the taking. Read on…
Coworking works and here's why!
Disruptive technologies have been emerging from start-ups in recent years and where did these ideas germinate - at coworking spaces, most often. So, let's take a quick look at a few of the more underrated and significant benefits of coworking, coworking spaces, and hiring meeting rooms for rent.
1. Coworking spaces inspire!
Contractual workers, small-time entrepreneurs, and freelancers are taking on those tasks that used to be done in-house previously more than ever today. To accomplish all the tasks they take up, staying motivated is a challenge. Working out of your bedroom office can make the work look drudgery. Inspiration and self-motivation is easier if you surround yourself with others who may be in similar situations. At common meeting rooms, you could come across people from different industries, even small remote teams might be working there. Observing their struggles can help you to come up with creative angles to take on your own projects or company. Compare this with an office space, you can feel quite isolated in a cubicle. Coworking gives you a chance to make friends with people from all over the world. You gain a new perspective and are inspired in ways you would never have thought of.
2. There is no better place for networking
People who work in coworking spaces typically work in fields that are similar and related to the other "co-workers". Most coworking spaces and meeting rooms are home to web developers, copywriters, content marketers, etc. They all need clients, and in turn, each other. That sort of connection does not happen when you work from home all day or if you are working out of a library or coffee shop. Meeting new people over coffee or discussing the ups and downs of entrepreneurship isn't the only purpose of these coworking spaces. You will come across people who are strong in the areas where you are weak, and vice versa. You get to meet people in person and see their work habits first hand. Who knows, you might even hire/work with them in the future! You could become a fixture in your local start-up scene even if you're not the most outgoing person. Your work will start to speak for itself and people will know who to call when they need help or advice, and that works both ways.
3. A better quality of life for all
To do your best work, you need to be in good health. And good health refers to both physical and mental health. Social interaction is important for this. Oftentimes, coworking spaces have a social atmosphere as well as wellness amenities such as access to yoga studios, healthy snacks, etc. As a company, you do not have to blow your budget to take care of the health and wellness aspect of your employees. The challenges faced by entrepreneurs are numerous. When you're comfortable in your own home, distractions can be aplenty - while working on something important, you might just end up browsing Instagram or Twitter after you see a notification or you might start playing games - this, dear friend, can be a recipe for disaster. That neighbour's dog or the postman could also end up breaking your chain of thoughts. Working at a place disconnected from your home and such distractions, in this case, a coworking space can help you focus when you're working and disconnect when you're relaxing.
4. Flexible & Hassle-free
When you have a team and would like to meet them in person for a change instead of your daily Zoom or Teams calls, being cash strapped, you might consider meeting at a cafe which can work out to be counter productive. Hiring meeting rooms for rent once in a while can make things work the way you want, they can inspire you and also help your team get work done without disturbance. Coworking at such spaces is an ideal solution for capable workers who do not have access to a dedicated office space. It allows them to work as they please as per their schedule. Coworking spaces give freelancers, entrepreneurs the flexibility to pop in and out as needed as they feel the need. Some spaces have plans depending on the usage, space operators such as GoFloaters also offer no-commitment plans – pay when you use a space. Depending on your needs, you can even get a dedicated space for a discount. Meeting rooms for rent from GoFloaters offer you the flexibility to pick and choose what you want, how you want to work, and absolutely hassle-free. You can even make bookings via the app or their website.
Coworking rules
We are already racing through the year 2022 and the new way of working has certainly taken physical working at offices out of the picture. It is certain that we cannot go back to our old ways of working. Coworking brings with it several advantages as listed above and is surely not overrated at all. Some of these benefits are monetary while some can benefit you in other ways which can help propel the business forward. Hiring meeting rooms gives you the freedom to concentrate more on the business and less on running an office space and worrying about coffee filters and printer inks.
Check out GoFloaters which gives you instant access to hundreds of workspaces, meeting rooms and desks for meeting or coworking team today!
---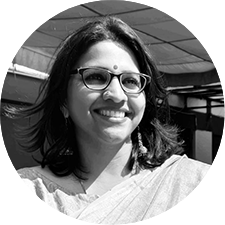 I hope this blog was informative
If you want to get in touch with us for your flexible space bookings,
👉🏽 click here