Table of contents
Exponential Growth of Coworking Market
The COVID-19 pandemic has changed how we work and where we work. The small to largest companies have adapted to the new ways of working which has caused rocketing demand for coworking, shared and flexible spaces.
From banks such as ICICI who have inked a deal with India's largest coworking space for long-term spaces, to financial institutions who are seeking hot desk for everyday regardless of the designations, or India's largest sporting retailer getting their interview hubs at on-demand meeting spaces, or publishing company getting their collaboration spaces, coworking spaces are experiencing massive conversion.
Work culture of Delhi
Even in the most uncertain times, New Delhi continued its entrepreneurial and administrative spirits. The city continued to operate offices, shared spaces even in the darkest times.
Over the months, from wandering in the gali's or nukkads of Delhi, the Dilliwaale have adapted to remote work and hybrid work models to stay relevant in the wake of the post-pandemic. With the impetus of work from anywhere across sectors, nomadic Delhiites are happy being at peace at the heart of their nation.
The city has evolved and grown beyond political and administration capital for one of the largest countries in the world. New Delhi has always had a thriving business ecosystem with countless opportunities for individuals, freelancers, entrepreneurs, remote workers, enterprise employees or creative professionals from all backgrounds. BPO, small to large manufacturing, BFSI, IT and allied, travel & tourism and multiple industries have been successful in New Delhi.
Delhi's urban agglomeration extends to NCR, which has been a business attraction. Collectively the Delhi-NCR belt boasts of a glorious list of start-ups, entrepreneurs, and successful companies. It has birthed the best of start-ups, ecommerce giants and companies in India including Snapdeal, Zomato, Inshorts, MobiKwik, Zostel, Chaayos, Wingify and more.
Coworking in Delhi
In the post-covid world, Coworking spaces in Delhi have emerged stronger. New Delhi has the best and the largest brands from the coworking and flexible space segment. Coworking spaces in New Delhi offer varied selections of hot desk, meeting, cabin, conference, and event spaces spread across the length and breadth of the city. Whether you are a fresher or experienced professional, coworking spaces in New Delhi have spaces that suit all.
Team Station Coworking in New Delhi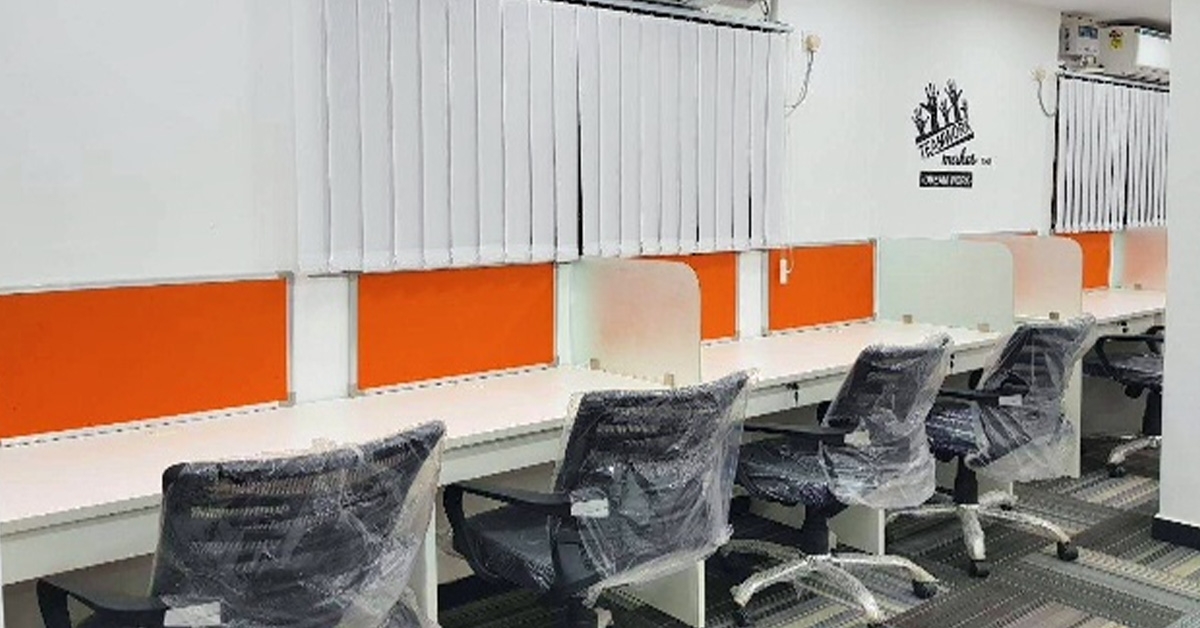 Team station coworking space in Rohini is an inspiring coworking space that promotes collaborations and novelties. It is suitable for individuals and small teams. The space is very functional with all vital amenities such as Wi-fi, AC with power backup.
Try out the Team Station Coworking at Rohini today
1Share Office in New Delhi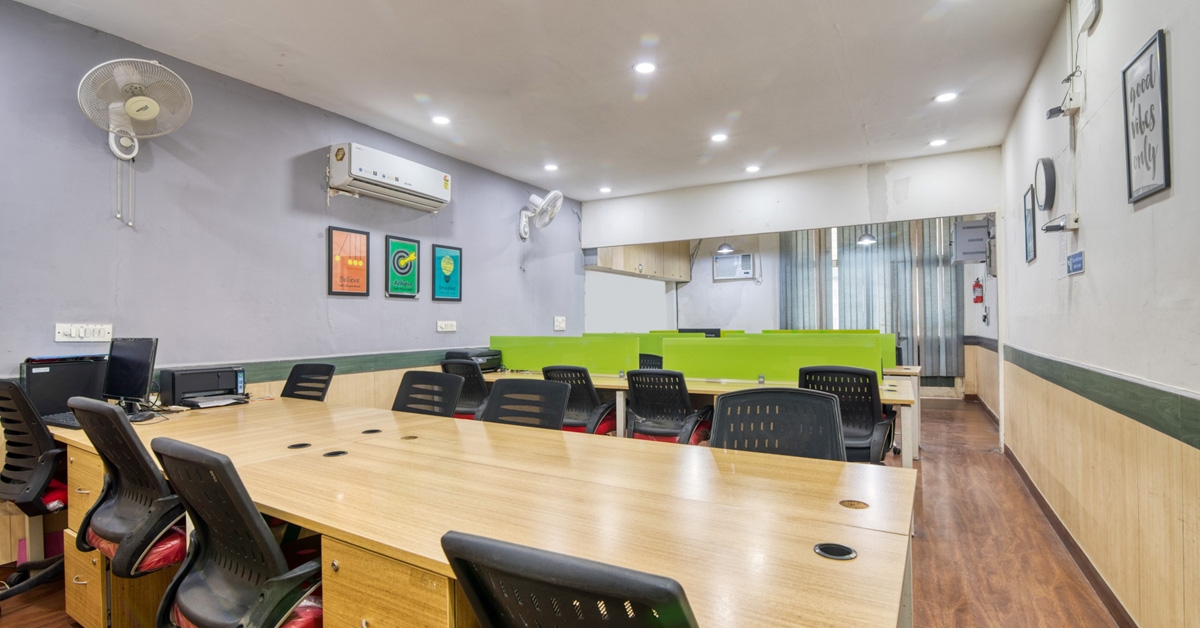 1Share Office coworking spaces are located across East of Kailash and Nehru Place. 1Share is an affordable & friendly coworking space in the prime locality of New Delhi. The space oozes with creative vibes and is suitable for start-ups, freelancers, and SMEs. The space offers open desks, private cabins, meeting space and more.
Click here to know more about 1Share offices in New Delhi
22Workspace in New Delhi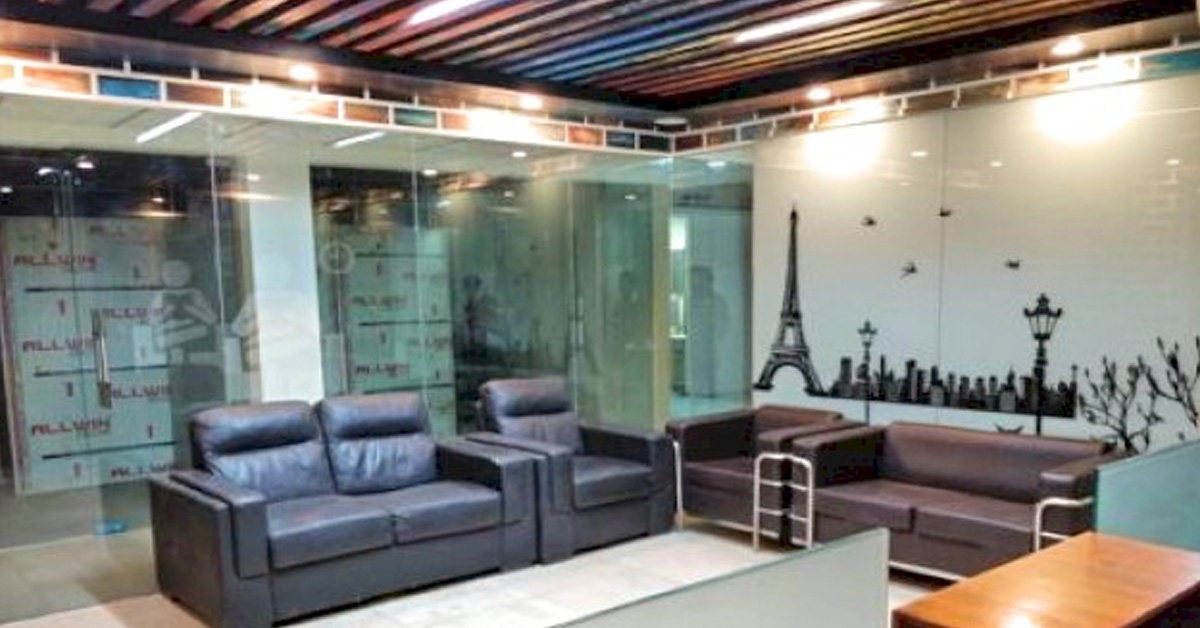 22Workspace is in Central Delhi. The multi-center is spread across Asaf Ali Road, Chandni Chowk and Ajmeri gate.
This vibrant coworking space nurtures productivity and stimulates one to work better. The space has an open desk, dedicated desks, private cabin, meeting space, event space depending on your need. The space is suitable for all, especially remote teams, start-ups, and entrepreneurs.
To book 22Workspace in New Delhi space, click here
91SpringBoard in New Delhi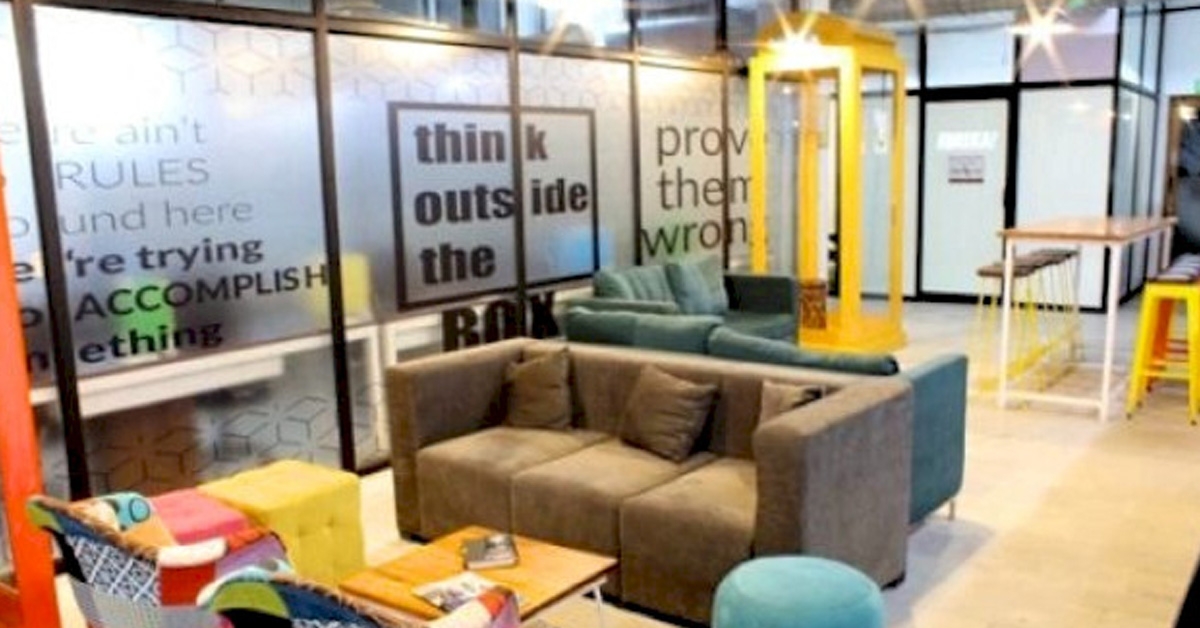 91SpringBoard is one of the top coworking companies in India. In New Delhi, it is spread across 3 locations - 91SpringBoard Jhandewalan, 91SpringBoard in Mohan Estate and 91SpringBoard in Nehru Place. The workspace provides a very dynamic environment that inspires you to be at your best. The space has state-of-the-art amenities and provides everything that a freelancer, start-ups & SMEs and medium to large enterprise teams need to accomplish results. Many of the prominent start-ups and companies have set up their offices here.
Don't delay, book 91SpringBoard in New Delhi now
ABL Workspaces in New Delhi
ABL Workspaces is a multi-location coworking space brand from Delhi. The ambiance is very interactive and coworking user friendly. It is combined with good quality amenities and, most importantly, the spaces are affordable by individuals and teams. Some of the topmost start-ups and entrepreneurs started their business journey from this space.
See for yourself, how exciting it would be to work at ABL Workspace in New Delhi
Coco Weave Coworking in New Delhi
Cocoweave is one of the best coworking spaces in East Delhi. Its workspaces are located across Okhla and Anand Vihar. It has plush and bright interiors that let you have fun while working. Besides having a comfortable work area, networking space, F & B options, Cocoweave offers training, mentoring and coaching courses.
See for yourself, click here
Co-offiz in New Delhi
Co-offiz is in Janakpuri, West Delhi. Janak puri is one of the oldest and most developed residential localities of Southwest Delhi. Co-offiz is walkable distance from the metro and easily accessible through other transportation means including cycle rickshaws. The space best in class amenities that suit perfectly for young professionals, start-ups, independent professionals & entrepreneurs.
If you find co-offiz coworking interesting, click right here
Desker in Southeast Delhi
Desker coworking in Okhla is one of the most fantastic spaces for young and inventive minds. It is an affordable space with premium interiors and designs. The space understands the IT and tech pulse, and so offers cool services like virtual office services, secured separate internet lines, provision to store data at Desker. From 1 to 40 members, Desker has space for all. It serves as the perfect venue for freelancers, entrepreneurs, start-ups, and enterprises.
Dont Delay, book Desker space today
Go-Daftar in North Delhi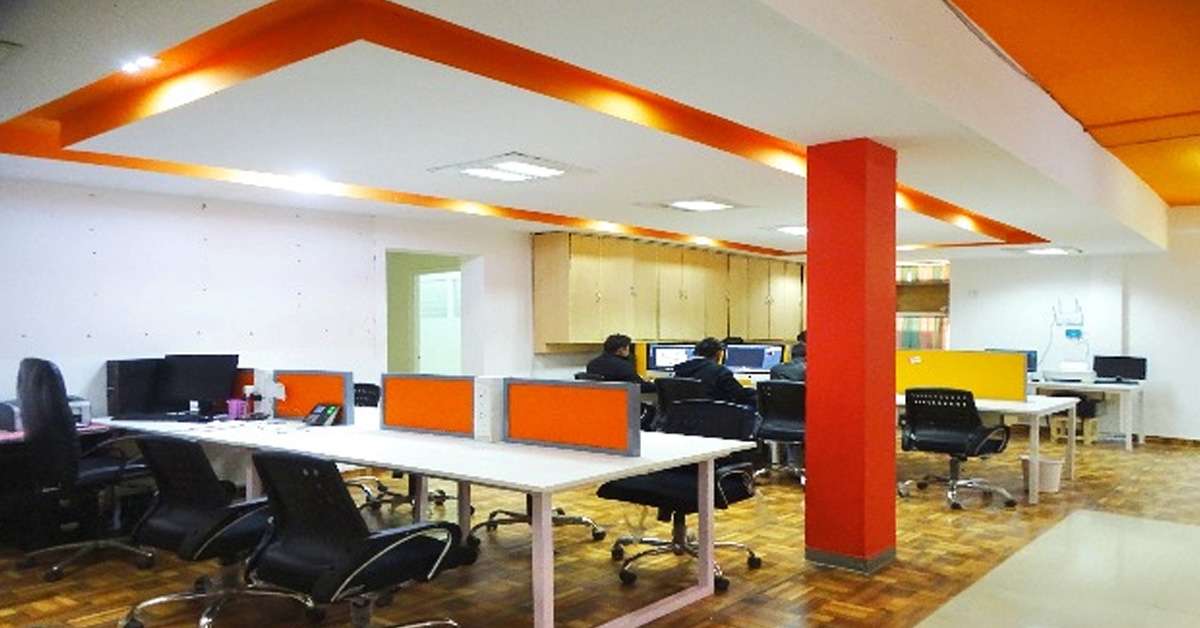 If you are looking for smart coworking spaces to collaborate and grow together, then Go-Daftar at Vasant Kunj is the workspace to go. Vibrant & ergonomic, Go-Daftar is the space to strengthen your professional and career dreams. The flexible seating of open desks, dedicated workspaces, cabinspace, meetings, and conference spaces allow you to make this as your everyday office.
Check out more about Go-Daftar
Hub and Oak in Delhi
Hub and Oak is one of the most popular multi-centre coworking spaces in Delhi. It is located at 3 key CBDs including Hub and Oak at Defence colony, Hub and Oak at Nehru place, Hub and Oak at Bhikaji Cama Place. The interiors and the vibe are extremely inspiring making it a promising and supportive community of remote and hybrid workforce. The space is ideal for small to medium teams, start-ups and independent professionals such as lawyers, chartered accountant, entrepreneurs et all.
To book Hub & Oak, tap here
Invento Coworking Office in Delhi
Located at Dwarka, Invento Coworking Office has everything you need for a day's work. Invento is home to entrepreneurs and remote teams. It is designed to boost productivity, creativity, collaboration, and develop partnerships for growth. The space offers an open desk, 10-seater conference room and 5 seater private cabin.
Invento can be book from here
Krastay Coworking in South Delhi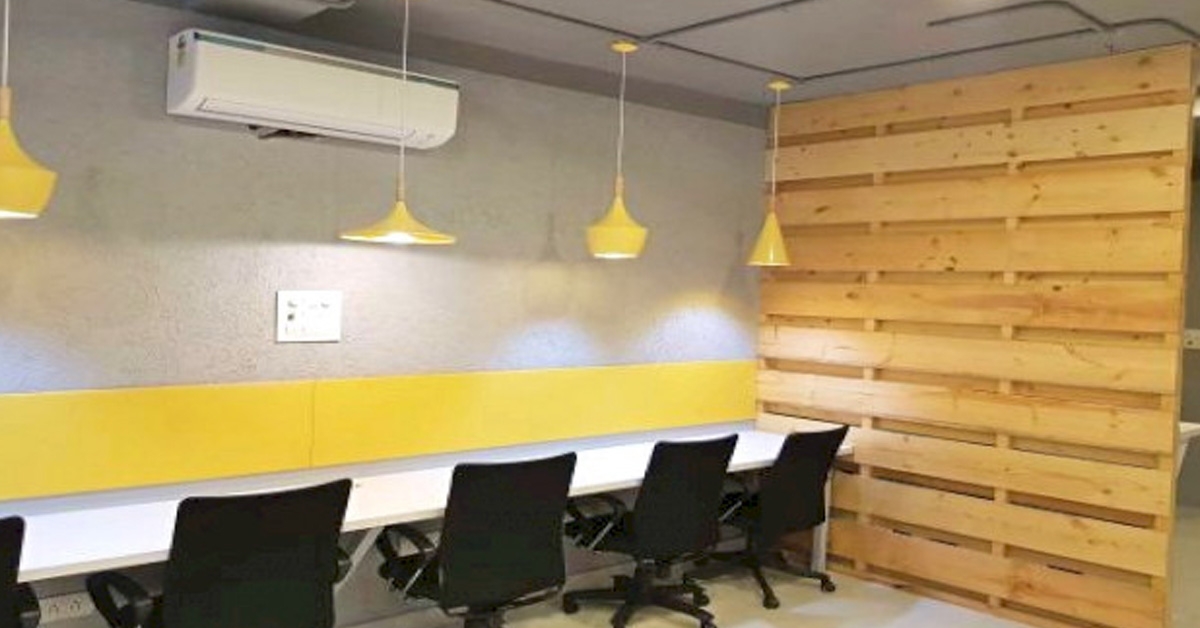 Krastay Coworking in Saidulajab, near Saket is a fully equipped modern workspace that everyone needs around their neighbourhood. Krastay offers an ideal work environment for medium to large team and individual workers. It has open desks, and meeting rooms to suit teams of 4 to 12. The space also offers virtual office services.
Click here to book Kratay in Saket
MeWork Coworking in East Delhi
MeWork is in the East of Kailash. If you are looking for a jazzy environment to get your creative mind running, then MeWork is the workspace to go. It emphasises on a comfortable and lucrative environment for creative minds. Fosters networking and collaborative ecosystem. The space offers hot desks, dedicated desks and 3-to-10-seater meeting rooms.
Nimiit coworking in Southwest Delhi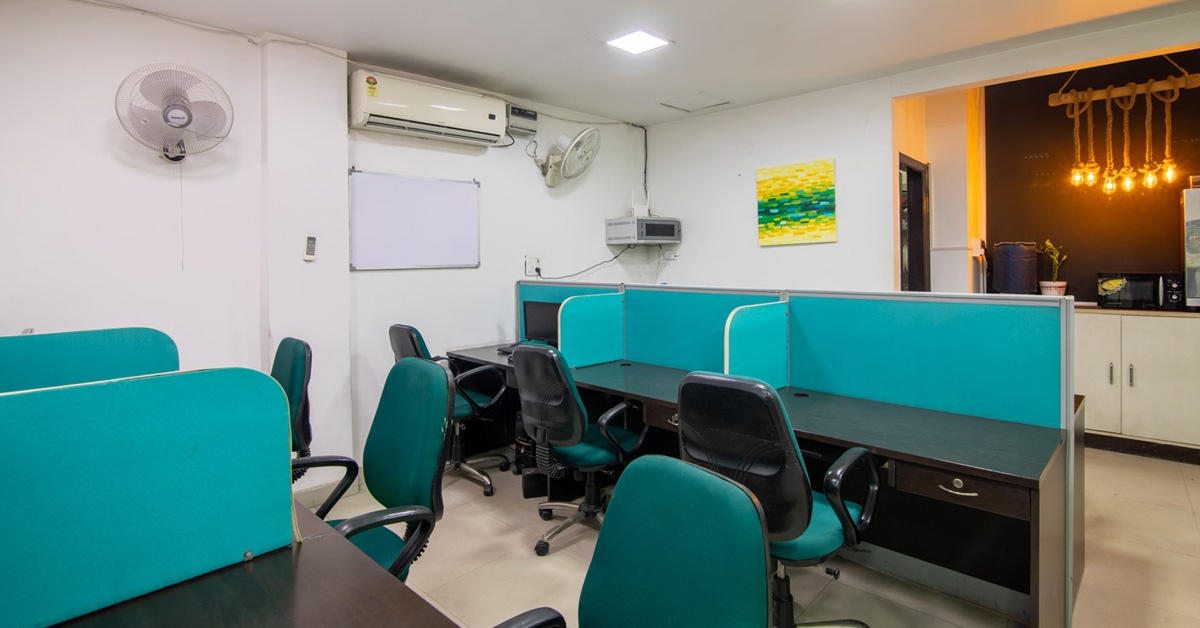 Nimiit coworking is in Dwarka, Ramphal Chowk. Dwarka is widely termed as the sub-city and diplomatic enclave. Nimiit provides an ideal collaborative environment for individuals and teams. The spacious, modern and casual environment is a great way to get the best productivity. The interior is a treat to eyes. It offers hot desks, private cabins, and meeting rooms for 4 to 10 seaters.
To know more about Nimiit coworking in Southwest Delhi, click here
OurOffice in North Delhi
Ouroffices is in PitamPura. The space is well-furnished and good for coworking and shared space environments. The space has dedicated desks and private cabins to accommodate 4 to 10 seats. An ideal space for individuals and micro-small teams.
Check out more about OurOffice here
Peer Share Coworking in South-West Delhi
Peer Share Coworking is in Vasant Vihar. If you are looking for a cosy, casual yet high productivity environment, then Peer Share is the ideal workspace for you. The plug and play office has open desks, and private cabin and meeting space for 5 to 6 member teams.
Enquire about PeerShare right here
Peer 2 Desk Coworking in West Delhi
If you are looking for a coworking space nestled around your neighbourhood in Dwarka, then Peer 2 Desk Coworking at Dwarka, Sector 1 is your workspace to go. The space is suitable for all professionals. It offers open desks, 15 & 25-seater conference cum training rooms.
To book the conference room or hot desk at Peer 2 Desk, click here
Prowork Coworking in West Delhi
Prowork Coworking is in the residential-cum-commercial hub of Central Delhi, Karol Bagh. It is known for its shopping marketplaces that makes the user-friendliness for Prowork coworking. Located at the bustling area, prowork offers workstations, private cabins & conference rooms that are fit for day work or private conferences. The business vibes of the space nurtures productivity and professional relationships.
Get started with Prowork coworking in Karol Bhag today
Rworkspaces in South Delhi
Rworkspaces is a posh coworking space nestled in the trade hub - Nehru Place. Rworkspaces coworking is a fully serviced modern office with private offices for individuals, teams, shared offices, and virtual offices. The workspace offers a perfect workspace that is well-equipped with sleek interiors and user-friendly vibes that are perfect for a day of work, interviews, meetings, or huddles.
Get access to Rworkspace in Nehru Place today
Spring House Coworking in West Delhi
Spring House Coworking is one of the best-in-class coworking spaces in Janak Puri. The space offers hot desk, shared workspaces, 2-to-5-seater private cabins, and virtual office services. It is fitting for individuals and small to medium-sized teams. It is very conveniently accessible for transportation.
If you find Spring House Coworking in Janak Puri ideal, book now
SproutBox Coworking in Southeast Delhi
SproutBox Coworking is in Okhla industrial area. It is a workspace that increases productivity, collaboration, and innovation. It caters to individuals, remote workforce, and enterprise work. Its clientele includes the largest software companies to early-stage start-ups teams who have scaled to become the largest in their sector. The space offers open desk, dedicated desks, manager cabin, 2, 3, 4,5 to 6 -seater cabin space and much more.
Get started with Sproutbox coworking today
StartCoworks in Central Delhi
The vibrant StartCoworks is in the busy district of Connaught Place alias CP. The space comprises all necessary coworking amenities and services for a positive day of work. The space offers hot desks, multiple 3-to-4-seater private cabins, 6 to 10+ seater meeting rooms. The space is well-connected with metros and bus stations and conveniently reachable.
Stay in the know, access this space
Stirring Minds Coworking in Delhi-6
Stirring Minds Coworking is in the famous locality of Turkman gate at Delhi-6. Just like the historic location, Stirring Minds Coworking also has a significant history of being a great incubation centre, start-up mentoring centre, coworking and much more for a start-up ecosystem. The space is perfect for casual and formal collaboration. And fitting for many businesses and workforces. The space offers Open Desks, 4, 12, 20 & 60- seaters meeting, conference, and training rooms.
If Delhi-6 is your location, Stirring Minds is the coworking space to be in, Book Now
Supreme Cowork in Northwest Delhi
Supreme Cowork is a community driven coworking space in the residential locality of Shalimar Bagh, New Delhi. It is one of the best localities in Delhi, with good infrastructure and connectivity.
Supreme Cowork is one of the most affordable, flexible coworking spaces in Northwest Delhi and extends immense value for all team sizes. The workspace is ideal for start-ups, entrepreneurs, freelancers, and remote employees in Delhi. They also offer virtual office, incubation support and acceleration programs as a separate service.
Work pods, private cabins, and open desks are sought-after at Supreme Coworks.
Get access to best of all at Supreme coworking, click here
Talent4Assure Coworking in Southwest Delhi
Talent4Assure coworking is in Dwarka, which is a sub-city in Delhi. Anybody who is looking to grow and scale up from a coworking space, this is the space to choose. The space is well-equipped and furnished. It is also suitable for small to early-stage teams going from 2 to 50 members.
Talent4Assure Coworking Space offers hot desks, private cabins, meeting space with good internet connectivity. The space is close to Palam metro Station.
V Workspace in Greater Kailash
VWork coworking space is a community focused workspace in Sector-5, Greater Kailash. One of the most affordable and a fully equipped workplace in the location. The coworking space fosters innovation, creativity, and mutual growth. A space is suitable for all kinds of professionals, including entrepreneurs/start-ups, freelancers, professionals, creators, corporates to connect and scale. The space also adds up as an incubation centre.
Add V Workspace to your day booking today
Wolk India Coworking in Nehru Place
Wolk India Coworking is one of the most prominent coworking spaces in the locality. The space has the perfect ambiance shared by a terrific combination of entrepreneurs, start-ups, and businesses which make it ideal for networking and mutual growth, like the culture of Nehru Place. The space has best of workspace amenities and the interior beam with collaborative ecosystem.
Wolk India offers a spacious workspace setting for hot desks, workstations, 3-to-12-seater private cabins and meeting rooms. The space can also host corporate events, seminars, and conferences for up to 100-pax.
Wolk Now is a great space, Book Now
Work Like Boss Coworking in Southwest Delhi
Work Like Boss Coworking is in Dwarka Sector 7. The tech focussed coworking space that exudes perfect professional setting for freelancers, independent workers, small and mid-sized start-up, and corporate companies. The space has open desks, dedicated work desks, 8to 10-seater meeting rooms. It is also well-connected through public transportation, making it conveniently accessible.
To be the boss, Book At Work Like A Boss Coworking
Workingdom Coworking in Southwest Delhi
Workingdom is in Sector-7, Dwarka, the residential and commercial hub of Delhi NCR. Workingdom is a well-resourced super affordable coworking space that emanates maximum performance. The interiors at Workingdom stimulate and persuade to surpass targets. The space offers an open desk, dedicated desks, 4-seater meeting room, 10-seater meeting, and conference rooms. The space also has a 55-seaters workspace.
Make Workingdom your work kingdom, click here
YC Co-Working Space in Dwarka
YC coworking is in Sector -15, Dwarka. YC is your cabin professionally managed, affordable, modern, and spacious workspace. It is an ideal space for growing teams and businesses. The space is bustling with professionals from different sectors that helps you grow your network and reach-outs easier. As an exclusive service, YC also offers access to chartered accountant, legal professionals, digital experts, start-up trainers & coaches.
Be a part of YC Coworking in Dwarka
Z Office in Northwest Delhi
Z Office coworking space is in Rohini, the oldest and well-planned residential sub city Northwest Delhi. The space provides a plug-and-play environment that facilitates collaboration, innovation, and smooth workflows. The space is well laid out and spacious, suitable for individuals and small teams.
Do not delay, get working at Z offices
Zen co works in Defence colony
Zen co works in Defence colony, Southeast Delhi is a multi-centre premium coworking space with sprawling lawns and greenery all around. The coworking spaces promote openness, positive and outdoorsy mindset. It offers hot desks, private cabins, meeting rooms and even exclusive services like video conferencing and mentoring programs. It is well suited for independent consultants, freelancers, start-ups, MNC, finance teams. This is an ideal space for a peaceful individual work desk or team huddle or war rooms.
Find yourself at peace with Zen Coworks
---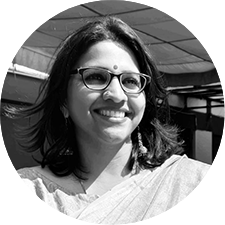 I hope this blog was informative
If you want to get in touch with us for your flexible space bookings,
👉🏽 click here