HR as a function and HR leaders have had to reinvent themselves in 2020 and 2021. All of a sudden the spotlight was on HR leaders as they started to put procedures around work from home and remote work. Now in 2021 they are back in the hot-seat with "The Great Resignation" gripping many organizations.
2022 is going to be a very interesting and challenging year for HR leaders. They would need to bring together empathy and technology like never before to solve some of the big problems that lie ahead. They have been in tough situations before but the difference this time is that they would need to take the road less travelled.
Let's look at the top 5 trends that is going to shake up the world of HR in 2022.
Table of Contents
#1 Remote Work Policies
We have been constantly talking to HR leaders and CxOs throughout. In our own estimate more than 60 % of the companies are yet to decide if they are going to be office-first, hybrid or remote-first. Many of them are planning to make this call as we roll into 2022.
The first thing that would come into focus would be to put together the policies around remote work and work from home. Even the companies that have directionally decided to be pro-remote are yet to put together a formal policy.
Putting together a formal remote work policy that meets the specific needs of your organization can streamline the transition and provide clear guidance for employees.
#2 New Hire Onboarding
Many of us still have the same onboarding process that we used to follow when we were in an office. This with some tweaks have gotten us through 2021, but this is the 2nd area that needs huge attention from HR leaders.
Employee onboarding process has to be rethought from scratch for a remote-first organization. Onboarding fresh graduates who are stepping into the corporate world and onboarding experienced candidates are both going to be challenging. New graduates who are going to see a company from the inside for the first time need to be oriented with a lot more care. Things that they would get from observing their seniors work at the office are now going to be absent. Hence we need to put together interventions consciously to ensure that they get to know what it is to work for you.
While many of the experienced candidates have been exposed to remote working, they have not been exposed to true remote working. They would need reorientation on how to work in a remote-first environment.
Bonus Read : You can ace hiring just like how Decathalon improved its hiring.
#3 Hire from anywhere and talent on-demand
Naveen, the CEO of NotionPress gave William, his head of HR the mandate to hire from anywhere. NotionPress realised that the true advantage of remote is to tap into talent from all over India. Talent has already migrated to their hometowns and many of them are not looking at coming back to a tier 1 city just for their job. If you need to tap into this talent, then you need to go to them. The world has changed from a work centric model to worker centric model.
The next realm of talent is talent on-demand. When you don't need your team to be available 9 to 5 in your office, then do you even need employees for all roles? HRs should actively start looking at the gig economy for addressing short term and highly-skilled talent demands. Sourcing, hiring, onboarding and measuring the productivity of such talent has been made simple by various freelance talent marketplaces. It is not just entry level positions that you can fulfill using talent on-demand marketplaces. Virtual CFOs and Virtual CMOs are already quite popular. Virtual CTOs are also getting popular amongst other senior roles.
It would be interesting to see how companies evolve their talent mix in the future. Organizations that prefer agility and need to scale rapidly would start to look actively into gig workforce to augment their teams.
#4 Employee engagement
Employee engagement has always been a big priority for HRs. Hybrid remote and remote employees were found to be more engaged than on-site employees based on a survey done by Quantum Workplace, an Omaha based research firm.
​​
Source : Quantum Workplace
Does this mean that you can rest for now on your employee engagement initiatives? Absolutely not. Microsoft's study on remote work also reveals that over 41% of employees are planning to switch jobs in a year. We already know that The Great Resignation is here.
So how do you improve employee engagement? Head over to YourStory for a guest contribution from GoFloaters on 20 sure shot ways to improve employee engagement.
#5 Employee Wellbeing
Many surveys conducted after 6 months into the pandemic induced remote working found out that many remote workers were feeling lonely. They felt they were isolated from the rest of the organization. This also crept in the conversations that we were having with CHROs towards the end of COVID Wave 1 in India.
Caring for the wellbeing of your employees ought to be on the top of a CHROs priority list. A recent study byForbes says a vast majority of workers (80%) would consider quitting their current position for a job that focused more on employees' mental health. We all heard in our friend's circles that the boundary between work and life blurred to the extent that we find ourselves working all the time. This certainly has led to stress and anxiety. Over 75% of remote workers have experienced stress and burnout by a survey done by FlexJobs.
Wrapping Up
HR as a function gained more prominence with the pandemic. Addressing challenges that their team's faced during the pandemic and ensuring that help reached them kept most of the CHROs busy in 2020 and 2021. 2022 is going to be the year where we take stock of what has worked, what has not, listen to the voice of our employees and focus on these top 5 areas to take the company further. The question is no longer about whether you should have remote work or not. The question is how to make remote work better. We are going to see an evolution of HR practices over the next few years with the foundation being laid in 2022.
---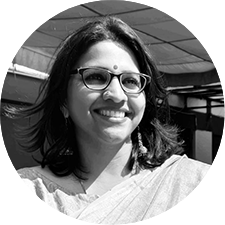 I hope this blog was informative
If you want to get in touch with us for your flexible space bookings,
👉🏽 click here